Bellaire, TX Business Directory
Masters Upper Level Dance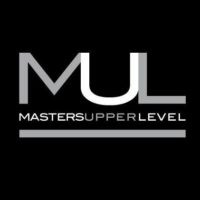 ---
Masters Upper Level Dance has been training dancers age 3-18 of all levels for over 24 years!  We have classes for Recreational, Competitive, and Drill team/Dance team.
Founded in 1995, Masters Upper Level (MUL) is recognized as one of the top competitive dance studios in the nation. Masters Upper Level is committed to providing quality dance instruction in a safe and family-oriented environment. Our goal is to train dancers of all ages and abilities to appreciate the arts and be prepared for the future.
Our dancers benefit from the different teaching styles and energy through instruction from each of our professional faculty members. We acknowledge that every dancer is on his or her own journey. We want to make sure your dancer gets the training that best suits their current skill set. Therefore, each dancer in our competitive program is given a personalized schedule of classes to help them grow and progress through their training at the highest possible level.
See our Classes page for information regarding Recreational and Open Classes. Please visit our Events page for information on upcoming events and special class offerings.
---