Bellaire, TX Business Directory
Precious Baby Protectors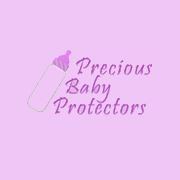 ---

Precious Baby Protectors has 23 years experience child-proofing homes!
Your child's safety is too important to rely on advice from a hardware store clerk, local handyman or a magazine article. When parents walk into a store, they might not understand what they really need; a lot of safety products are just impulse buys. When they get home, they often find that the product isn't right for them and then apathy sets in.

We design complete solutions which can save you time, money and protect your children better, in the long run. Our experience helps you reduce the chance of accidents to your children by identifying potential hazards you might have never known existed.
Our team of specialists are highly qualified and trained with the International Association for Child Safety, an organization dedicated to keeping children safe in all environments. We are the only CERTIFIED child safety professionals in the greater Houston, TX area. Learn more about our
services
such as
baby safety
, pool and
pool fence safety
,
elderly safety
, and pet safety.
Put our experience to work for you.
Contact us
today for a home evaluation!