Bellaire, TX Business Directory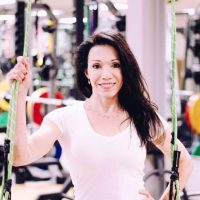 VFit Personal Training
---
FITNESS-STRENGTH-NUTRITION-WEIGHT LOSS
Victoria Lalinde of VFit Personal Training has Over 25 yrs of training experience training clients ages 5-75 with all levels of experience. Victoria offers Fitness, Wellness, and Weight Loss programs to suit each individual's goals and level of abilities and/or limitations.
"I believe fitness and nutrition are as much about health and wellness as they are about the prevention of illness, disease and injury."
Programs include Functional, Core & Strength Training; Pre/Postpartum Wellness; Senior Fitness; Rehabilitation & Stretching Programs.
Training during COVID: Private, appointment only training with detailed attention to health safety precautions (air purifier, masked trainer, thermometer, pulse oximeter, hand sanitizer, automated soap dispenser, bottled water, etc...) and cleaning after every single client!!
Offering private personal training, gym or home.
See testimonials and videos for VFit Personal Training at vfit.training.
---