Found Female Spaniel
Topic starter
April 25, 2022 3:40 pm
From Friends of the Bellaire Pound:
FOUND 4/25/22: FEMALE SPANIEL @ BELLAIRE POUND. This older, sweet golden spaniel was found near Chestnut Animal Hospital outside the Loop in Bellaire today. She has no collar, tags or chip. She is now in the Bellaire Pound. If this is your dog, call the Bellaire Police Department at 713-668-0487 with PROOF OF OWNERSHIP including photos and vet records to claim. Should the owner not be found, interested fosters and rescues e-mail friendsofbellairepound@gmail.com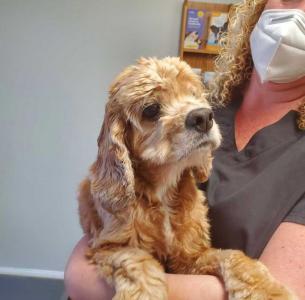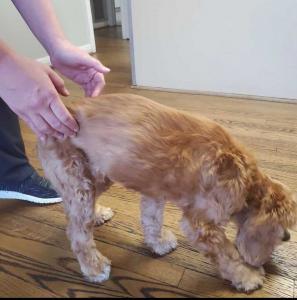 Topic starter
April 27, 2022 1:12 pm
Update from FOTBP:
BYEBYE WANDA! Yesterday we said bye to Wanda! We thank everyone who reached out to help this old gal, especially Houston Pets Alive who was the first to say YES to rescuing her! We also thank the Bellaire Police Department for letting Wanda finish out her stray hold in foster due to her age, while we continue to look for her owner. If no owner can be found, she will be available for adoption through HPA!
** Guests may comment by entering name and email (email will not be displayed). Members, please log in to comment. **