Topic starter
October 19, 2022 4:34 pm
From Friends of the Bellaire Pound:
FOUND 10/19/22: MALE PUG @ BELLAIRE POUND! 
This young pup was found at Bellaire Public Works inside the Loop in Bellaire this morning. He was not wearing a collar, tags and is not chipped. He is very friendly and active!
If this is your dog, contact the Bellaire Police Department at 713-668-0487 with PROOF of ownership including photos and vet records to claim. All other inquiries email friendsofbellairepound@gmail.com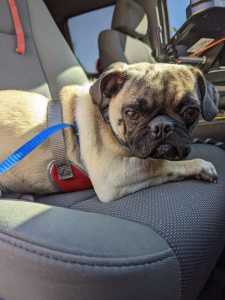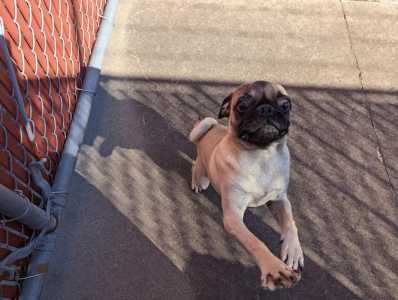 Topic starter
October 24, 2022 3:41 pm
UPDATE from FOTBP:
BYEBYE "PUGGIE BENJAMIN" FROM BELLAIRE, TX POUND!! On Friday 10-21-22, we gladly said byebye to our most adorable little pug in the pound as he busted outta there thanks to the amazing PugHearts of Houston Pug Rescue who swooped in without hesitation to help!!!! Big thanks to our partners, the Bellaire Police Department, for giving this prince so much love during his stay at the pound, and thanks to the City of Bellaire Public Works Department employees for getting him safely off the street where he was found wandering loose.
If you are interested in adopting Puggie Benjamin, he is only 8 MONTHS old and looking for his furever family! Please apply and contact PugHearts at the link below and ask for Benjamin from the Bellaire, TX Pound!
** Guests may comment by entering name and email (email will not be displayed). Members, please log in to comment. **