Gilmore Electric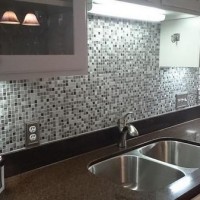 ---
We take great strides to insure that each and every customer is completely satisfied with the experience they have with us before, during, and after the repair or service. It's so important to us that we offer a 100% Satisfaction Guarantee. We're not happy until our customers call us their favorite electrician. We make the electric repair process completely easy for each of our customers, and they love it!
Residential Services
LED Lighting Installation Work
Recessed Lighting and Light Fixtures
Landscape Lighting Installation
Electrical Inspection by Licensed Master Electrician
Decorative and Accent Lighting and Ceiling Fan Installation
Switches and Dimmer Installation (including GFCI)
GFCI Outlets Replacement
Lightning & Surge Protection Work & Installation
If you don't see what you are looking for just call or email us... We Repair All Things Electrical!
Mention BellaireConnect and get 15% off any Residential Service Call!
TECL 26182  TMEL 303841
---