Bellaire, TX Business Directory
Featured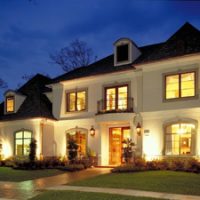 Larry Skelton Homes
---
Larry Skelton Homes has been building custom homes in the Houston area since 1989. We provide beautiful livable homes while delivering exceptional customer service.
A lot of factors go into building a home. We will help you through meetings with the architect, the design process, and connect you with trusted experts if needed. Attention to detail is key from the very beginning.
If you need to remodel your home it should be an enjoyable experience. We have learned that the key to a smooth remodel is preparation. A strong familiarity with the inner workings of your home and setting expectations for what is possible are vital before we begin construction. We will do everything we can to transform your home while maintaining the quality of the structure.
The Larry Skelton Homes team consists of Larry Skelton, his wife Barbara Skelton, and their daughter Robin. Larry Skelton Homes is truly a family business but always maintains a level of professionalism.
---