City services that have moved into the new City Hall building are Utility Billing, Permitting, City Clerk, Development Services, Finance, Human Resources, and City Manager's Office.  
City Offices including the Library and Recreation Center will be closed and there will be no solid waste service on Thursday, November 22, 2018 and Friday, November 23, 2018.
The suspects vehicle is described as a black four door Subaru with paper plates. There was a plastic bag on the back passenger side window.
---
---
Recent Bellaire Burglaries:
10/03  4500 block of Wedgewood
11/02  5000 block of Holt
11/07  5100 block of Evergreen
11/08  4500 block of Sunburst
11/11  5100 block of Palmetto
Reports Alerts Forum
---
---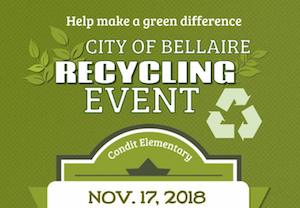 The City of Bellaire and the Bellaire Environmental Sustainability Board are hosting a Recycling Event on Saturday, November 17 in the Condit Elementary School parking lot.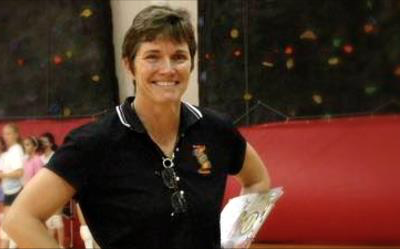 Bellaire High School Alum Debbie Sokol talks about how she became so passionate about volleyball that she created a series of camps, clinics, and lessons for girls to fill the gap between school ball and club ball. 

---

     follow us
---
    
A community website for Bellaire, Texas and surrounding neighborhoods
(Not affiliated with City of Bellaire Government)
© 2018 All Rights Reserved