Support the Bellaire Pound!
A Bellaire resident has set up a GoFundMe to help improve the conditions at the Bellaire Pound and make the animals more comfortable during their stay. 
From the Friends of the Belliare Pound:
A Bellaire resident has graciously stepped up to help us fundraise and get some upgrades done! We'll be using the money to get a new line of fencing and secure the entire pound perimeter so our pups can run around in the grassy enclosure outside of the pins without escaping. We'll also be using the funds for filing fees to finally achieve non-profit status so that your future monetary or in-kind donations to the Bellaire Pound can be tax-deductible! After that...we'll see what else we can do to make our pups more comfortable and safe during their stay at the Bellaire Pound. Sometimes, this even includes rescue fees or medical care that isn't covered by the city. Or, it could be as simple as some new TREATS! Remember Friends, this could be YOUR dog staying with us for the day or a few nights until we find you! Not just dumped/homeless dogs. We don't post MANY of the dogs that come through the pound because they're YOURS just waiting to be picked up and we know who the owner is! Please see the GoFundMe below setup by an amazing resident. THANK YOU FRIENDS! And last but not least, let's also give a BIG FOBP THANK YOU to the Bellaire Police Department for letting us pitch in and doing such a good job running our city pound with compassion while keeping us humans and our furry friends safe each day!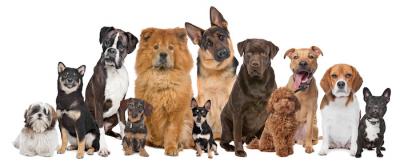 ** Guests may comment by entering name and email (email will not be displayed). Members, please log in to comment. **