Display your love for Bellaire with our We Love Bellaire yard sign. 15% of each sign sold will be donated to the Bellaire Police and Fire Foundation!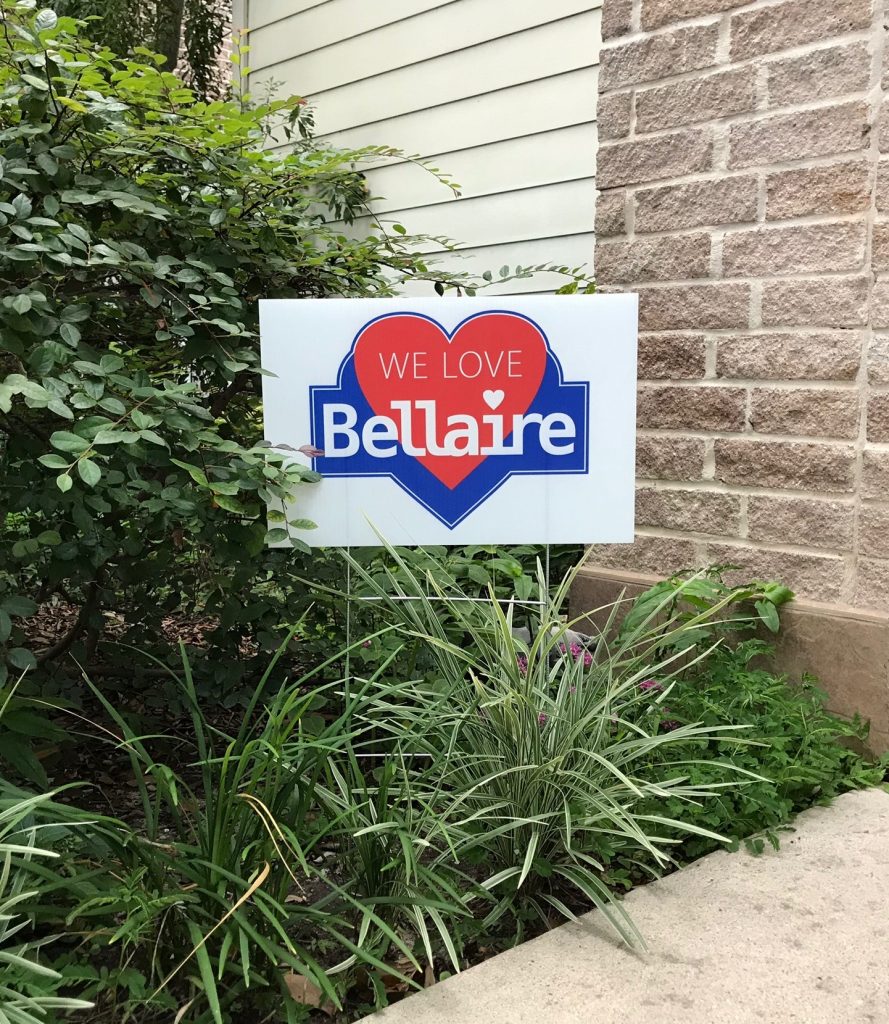 Your sign will be hand delivered to your porch so enter your name and address below. We will email you when your sign has been delivered.
Signs are 18″W x 12″H and are $16. Price includes sales tax.