Identity Theft Suspect
From the West University Place Police Department:
UPDATE: After continuing investigations, detectives with the West U PD filed an enhanced charge of Felony ID Theft on Dill. His current whereabouts are unknown. 
---
Between March 2018 and August 2018, three West University Place residents were victims of identity theft in which their personal information was used to fraudulently obtain credit cards. After a thorough investigation, two arrest warrants for credit card abuse were issued for the suspect, John Thomas Dill DOB: 06/20/50. Dill was arrested on the warrants. At the time of the arrest Dill was already on parole for a similar offense.
The district attorney's office requested a high bond, with a minimum of $30,000, for both warrants on Dill for being a habitual offender. Magistrate lowered the bonds to only $7,500 each. Dill was ultimately released on the lowered bonds.
Since Dill was already on parole at the time of his release, a warrant for Violation of Parole was issued. After Dill was released, investigators have possibly located 6 additional West University Place victims of identity theft involving Dill. At this time, the parole warrant is still active and additional arrest warrants are pending.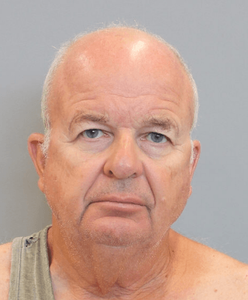 ** Guests may comment by entering name and email (email will not be displayed). Members, please log in to comment. **