Evergreen & Elaine Wood Therapy Pools Reopen May 11 for Lap Swim and Therapy
Starting Monday, May 11th the Evergreen & Elaine Wood Therapy Pools will re-open to members only for Lap swimming and Therapy pool recreation with adjusted hours.
Swim times must be scheduled in advance and are reserved for those with a valid pool membership at this time.  Please call 713-662-8249 to reserve your swim time beginning May 11 at 6 am.
There is a 15-minute space between swim time blocks to allow swimmers to pack dry and exit to the facility and allows for lifeguards to clean and disinfect before the next swimmer time block.
For more information visit www.bellairetx.gov/720/Aquatics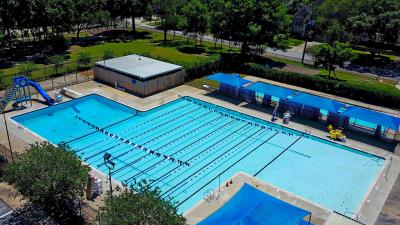 ** Guests may comment by entering name and email (email will not be displayed). Members, please log in to comment. **