Limbs and brush pick up
From the City of Bellaire:
Recycling for sections A, C, & D and limbs & brush for section B will be collected as scheduled. If your pickup was canceled due to the storm, it will be picked up on your next scheduled day - trash for sections C & D this Friday, and recycling for section B next Tuesday.
Limbs and brush collection for each section remain as scheduled: Monday – D, Tuesday – E, Wednesday – B, Thursday – C, Friday – A. 
If you have extra limbs and brush from the storm, please send an email to pw@bellairetx.gov, be sure to include your address and a picture of the debris.  We will do our best to collect it in the upcoming days.
Check the Solid Waste and Recycling Collection Schedule for more information or to find your solid waste collection zone.
Questions? Call Bellaire Public Works during regular business hours at 713-662-8170.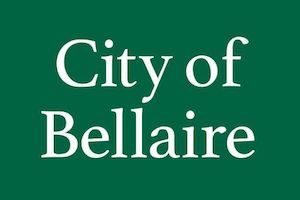 ** Guests may comment by entering name and email (email will not be displayed). Members, please log in to comment. **