Violators of Mask Order will get $250 Fine
Not wearing a mask in compliance with Abbotts order?
"Violators of mask order will be cited, fined starting in August, Mayor Turner says."
From click2houston.com:
"According to Turner, Houston police have been instructed to start issuing warnings for the first violation and then citations for the second violation in August, after first responders are being impacted. He said violators will be cited a $250 fine." "The Houston Health Department is reporting 1,104 new COVID-19 cases, bringing the city's total to 50,896. The department also reported six new deaths, bringing the city's death total to 478."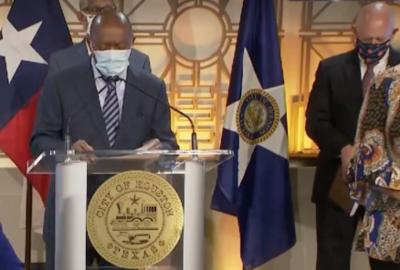 ** Guests may comment by entering name and email (email will not be displayed). Members, please log in to comment. **