Burglary of a Motor Vehicle
Topic starter
June 2, 2020 2:01 pm
Offense Type: Burglary of a Motor Vehicle
* Issued: June 02, 2020
* Forwarded To: All, Public Release
* Issued By: Officer Ortega – Public Release Edit – Officer Edwards
* Offense Date: May 29, 2020
* Location: 5106 Bissonnet
Details:
On 05/29/2020 at around 11:40 am, the victim went to Bank of America and withdrew cash. The victim then went to 5106 Bissonnet and parked the vehicle. After the victim entered the store, a male dressed in all black broke a window on the victim's vehicle and stole the cash.
The victim remembered seeing a white truck behind him before the burglary. Officers were able to review the security cameras and observed a new, white Chevrolet truck following the victim's vehicle.
End of release
If you leave a bank and think you are being followed, continue driving and call the local police department. You can also drive towards the local police department and watch to see if the vehicle is still following you.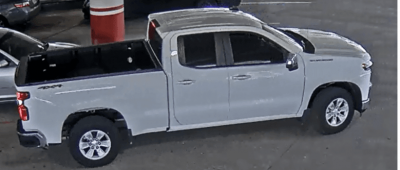 ** Guests may comment by entering name and email (email will not be displayed). Members, please log in to comment. **