Start a discussion on one of our three Forums for Bellaire and surrounding areas!
Robbery - 49xx Cedar
* Offense Type: Robbery
* Issued: June 06, 2018
* Forwarded To: All, Public Release
* Issued By: Detective Salinas – Public Release Edit – CRO Edwards
* Offense Date: June 06, 2018
* Location: 49xx Cedar 
Details:
   On 06/07/2018 at approximately 1447 hours, the victim walks out of the Chase Bank (5104 Bellaire Blvd) and walked to his vehicle that was parked on the south side of the bank.  A beige 4dr sedan (Possibly a Chevrolet Malibu) is seen parked next to the victim's vehicle in the bank parking lot.  The suspect vehicle is seen following the victim as he drives away from the bank. 
The victim arrived home at approximately 1450 hours and exited his vehicle.  The victim was pushed to the ground and the suspect took a Chase Bank envelope containing cash.  The suspect is described as a black male wearing a gray hoodie with a bright colored shirt underneath, ran back to the waiting vehicle, entered the back seat on the driver side, and fled the area. 
******** End of release 
The Houston area has seen an increase in these types of crimes (referred to as jugging) where people are followed from a bank and having money stolen.  The Bellaire Police Department recommends that you pay attention to your surroundings and vehicles that are parked next to you, or pull out after you when leaving the bank.  The majority of the suspect vehicles' in these cases are new looking, have extremely dark tinted windows, and paper license plates.  If you are being followed, do not go home, and call the local police department to receive instructions.  The Bellaire Police phone number is 713.668.0487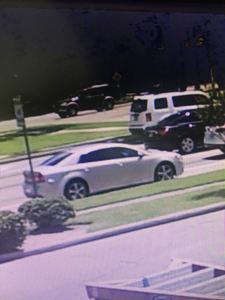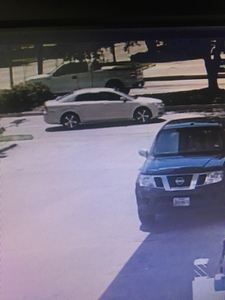 Click on the link below for crime profile and pictures
** Guests may comment by entering name and email (email will not be displayed). Members, please log in to comment. **