West U Police Catch Car Burglary Suspects
Topic starter
April 13, 2022 11:24 am
From West University Place Police Department:
Last night at approximately 11:00 pm, a WUPD Officer witnessed a burglary of a motor vehicle in progress in the 4100 block of Swarthmore. With one suspect actively rummaging through a vehicle, six other suspects were nearby in a stolen vehicle parked in the middle of the roadway. As the officer called for backup, the suspect who was actively burglarizing the vehicle began to evade on foot but was immediately apprehended without incident.
The stolen vehicle with the six other suspects began to flee the scene but an additional officer only a block away was able to locate the stolen vehicle. The stolen vehicle continued to eluded police leading officers on a pursuit within the city. The pursuit ended when the stolen vehicle crashed into a light pole. All six occupants exited the vehicle and began to flee on foot. After a short foot pursuit, officers with the assistance of Bellaire Police Department and South Side Police Department were able to apprehend four suspects.
A Houston K-9 unit along with a DPS helicopter arrived on location and assisted officers in the search of the remaining suspects. After a search with K-9 and the DPS helicopter, it was determined the suspects were no longer in the area and the perimeter was lifted. A search of the stolen vehicle led to the discovery of drugs and additional stolen items from various burglaries in the area.
All the suspects arrested were determined to be juveniles and subsequently charged with evading. The criminal history amongst these juveniles consist of prior charges for Theft, Aggregated Assault with a Deadly Weapon, Burglary of Motor Vehicle, and Burglary of Habitation.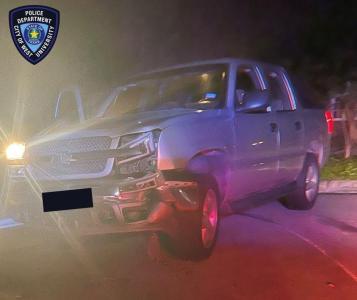 ** Guests may comment by entering name and email (email will not be displayed). Members, please log in to comment. **