Start a discussion on one of our three Forums for Bellaire and surrounding areas!
Dog Lost "Luke" on July 3.
Luke was LOST on July 3, 2018 in Houston, TX 77096 Near Braesmont Dr & N Braeswood Blvd
Message from Owner: Please contact with any info he was trying to find our old apt we had just moved to that area and a friend of mine was at the new apt and he ran off .
Description: Tan/light brown with white on face
For more info or to contact Luke's owner, click here: https://www.pawboost.com/p/5081998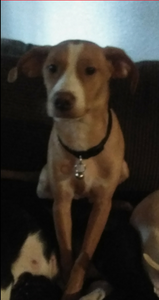 ** Guests may comment by entering name and email (email will not be displayed). Members, please log in to comment. **