Dog Lost "Luke" on July 3.
Luke was LOST on July 3, 2018 in Houston, TX 77096 Near Braesmont Dr & N Braeswood Blvd
Message from Owner: Please contact with any info he was trying to find our old apt we had just moved to that area and a friend of mine was at the new apt and he ran off .
Description: Tan/light brown with white on face
For more info or to contact Luke's owner, click here: https://www.pawboost.com/p/5081998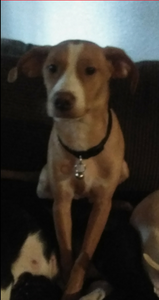 You must log in to post or comment.