FOUND 9/12: Two Male French/English Bulldogs @ Bellaire Pound
Two adorable male Bulldogs were found together yesterday morning, 9/12, near Pin Oak Middle School in Bellaire just inside the Loop/Fournace. They are not chipped and were not wearing collars or tags. The smaller appears to be a French Bulldog, and the larger is likely an English Bulldog. BPD is looking to reunite them with their owner, while also looking for potential adopters or rescue groups in case their owner cannot be located. If you have any information on who  these dogs belong to, or would like to meet them as a potential foster/adopter, please call Officer Perez of the Bellaire Police Department at 713-668-0487 (dispatch landline). Thank you!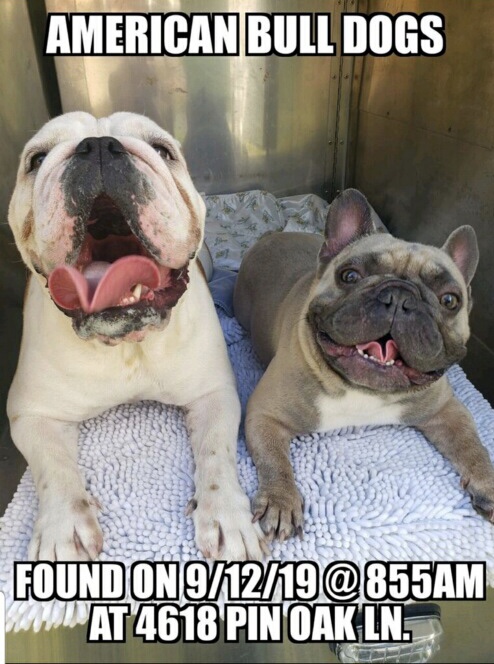 Both bulldogs, now named 'Bubba' & 'Gump' have been taken in by a Texas rescue group - Frank's Way Foundation! Please contact them for adoption information. Thanks to Dr. Renato Lenzi of WestU for volunteering to photograph them in the pound! 
https://www.frankswayfoundation.org/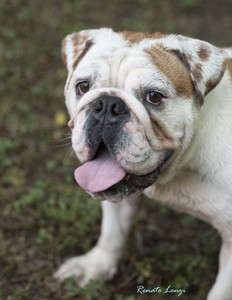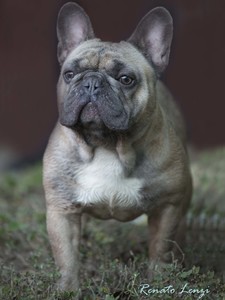 ** Guests may comment by entering name and email (email will not be displayed). Members, please log in to comment. **