Found Male Pitbull
Topic starter
January 4, 2022 4:39 pm
From Friends of Bellaire Pound:
FOUND 1/2/22: MALE GREY PITTIE "KODAK" @ BELLAIRE POUND! We were, unfortunately, just notified about this dog that was found near Innsbruck and Bissonett inside the Loop in Bellaire during the freeze and placed in the pound. He has no identifying information, is malnourished, injured on one leg, has fleas, and a possible skin infection. We will go to the pound shortly to assess his condition. If this is your dog, have an explanation as to his condition along with proof of ownership including photos and vet records ready to present to BPD officers at 713-668-0487. He will go to the vet tomorrow morning. PLEASE help us find a rescue and foster!!! We will post an update on his condition this evening. We have named him "KODAK."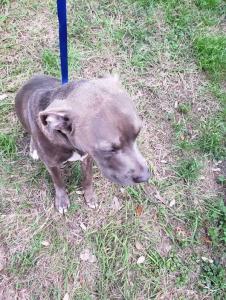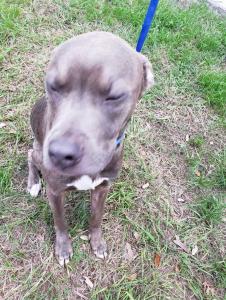 Topic starter
January 17, 2022 11:26 am
Update from FOBP:
Kodak is on his way to a better, happier life! Thank you to Austin Pets Alive! for saving Kodak and providing him the care that he needs!
Thank you to our amazing friend, Michael, for volunteering without a thought to take Kodak to Austin! We couldn't do this without you! 
Thank you, to everyone, for your support. Thank you for your donations (monetary and supplies). We couldn't do this without all of you!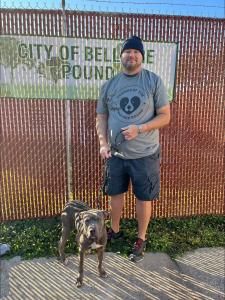 ** Guests may comment by entering name and email (email will not be displayed). Members, please log in to comment. **