Found: Male Shepherd 6/23
Topic starter
June 23, 2022 1:23 pm
From Friends of the Bellaire Pound:
FOUND 6/23/22: MALE GERMAN SHEPHERD @ BELLAIRE POUND! This very scared male shepherd was found today attempting to enter the 610 freeway in Bellaire. It appears he has been loose for some time, has not been cared for and is missing part of an ear. He has no chip, collar or tag and is now vaccinated and resting safely away from cars in the Bellaire Pound. A big thanks to Bellaire Police Department Officers Quimby and Baylis for assisting to stop traffic, and to WestU for lending a hand to ACO Sapon. If this is your dog, contact the Bellaire Police Department with PROOF of ownership including photos and vet records.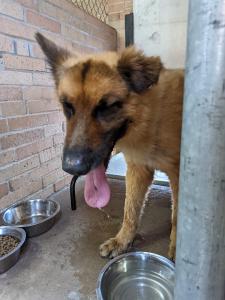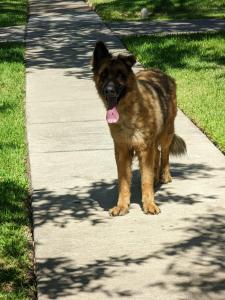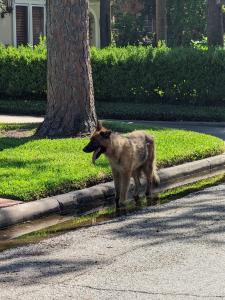 Topic starter
June 26, 2022 4:08 pm
Update from FOTBP:
Meet Mufasa! This boy has quite the tale! He came to the Bellaire Pound on June 23, 2022 after roaming loose back and forth between Bellaire and WestU for nearly a month. His tale almost got cut short when he attempted to enter the 610 freeway, however a great team effort of Animal Control from Bellaire and WestU, combined with two BPD patrol officers stopped him just in time from being hit. Our giant lion who's missing half an ear is now being fed, enjoying running in the hose and napping after lots of treats. We got donated and purchased grooming tools to get rid of his heavily matted coat, and he will be on the mend shortly. He is however, very heartworm POSITIVE. If we can raise pledges to cover his treatment, we have a RESCUE and FOSTER lined up for next week and can get him OUT!! But we need your help to secure the promised money to give to his rescue. Please help and share! Donations to Friends of the Bellaire Pound are tax-deductible. Please email friendsofbellairepound (@gmail.com) with any questions and THANK YOU!!!! 
** Guests may comment by entering name and email (email will not be displayed). Members, please log in to comment. **