FOUND: Medium-Sized Chihuahua
Topic starter
July 13, 2022 1:54 pm
From Friends of the Bellaire Pound:
FOUND 7/12/22: "CHICO" @ BELLAIRE POUND!
This medium-sized Chi named Chico was found last night inside the Loop in Bellaire. He is now in the Bellaire Pound. He has a collar but no tags. His chip was implanted by the SPCA but the registered phone number is no longer working. SPCA will be called when they open at 11am.
If this is your dog, call the Bellaire Police Department at 713-668-0487 with PROOF of ownership including photos and vet records. He would like to go home!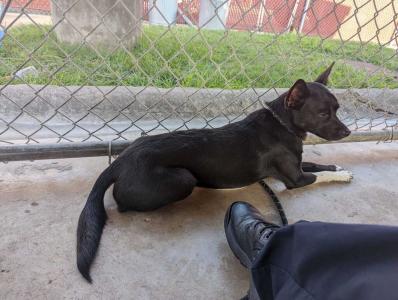 ** Guests may comment by entering name and email (email will not be displayed). Members, please log in to comment. **