Found Terrier Puppy 8/2/23
Topic starter
August 2, 2023 6:11 pm
From Friends of the Bellaire Pound:
FOUND 8-2-23: FEMALE TERRIER PUPPY @ BELLAIRE POUND!
This 8 week old puppy was found near Bissonnet / South Rice outside the Loop in Bellaire, TX. She was loose in the area since at least last night. Due to her age, she is graciously being housed by our veterinary partner, Chestnut Animal Hospital, until Friday.
If this is your dog, call the Bellaire Police Department with PROOF of ownership at 713-668-0487.
Foster, rescue, adoption inquiries email friendsofbellairepound@gmail.com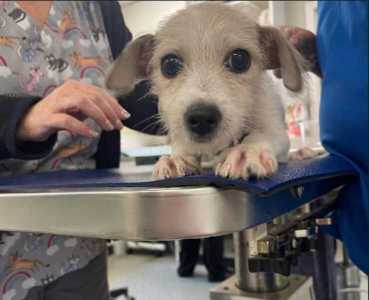 ** Guests may comment by entering name and email (email will not be displayed). Members, please log in to comment. **