'Neptune' for ADOPTION @ Bellaire Pound
A caramel-colored male shepherd mix (possibly part-Boxer) was found Tuesday 11/12 on Locust Street between First and Second Street outside the Loop in Bellaire. He is currently in the Bellaire Pound. He is not chipped, not neutered and was not wearing a collar. He has the beautiful Heterochromia eyes, with one blue and one brown, very distinctive and rare! Neptune went to the vet on 11/19 and is available for adoption, as his stray hold has expired. He is only around 1.5 years old, HW negative, and 38 pounds! Neptune has been started on flea/tick/HW prevention medications and give his first round of vaccines. He is sweet and puppy-ish, so would love a yard to run in to get his wiggles out. Neptune has done well around other dogs, cats and on a leash, however he is not yet crate trained and would need to be taught this skill. If you would be interested in meeting him for potential adoption/foster, please call Officer Perez of BPD at 713-668-0487!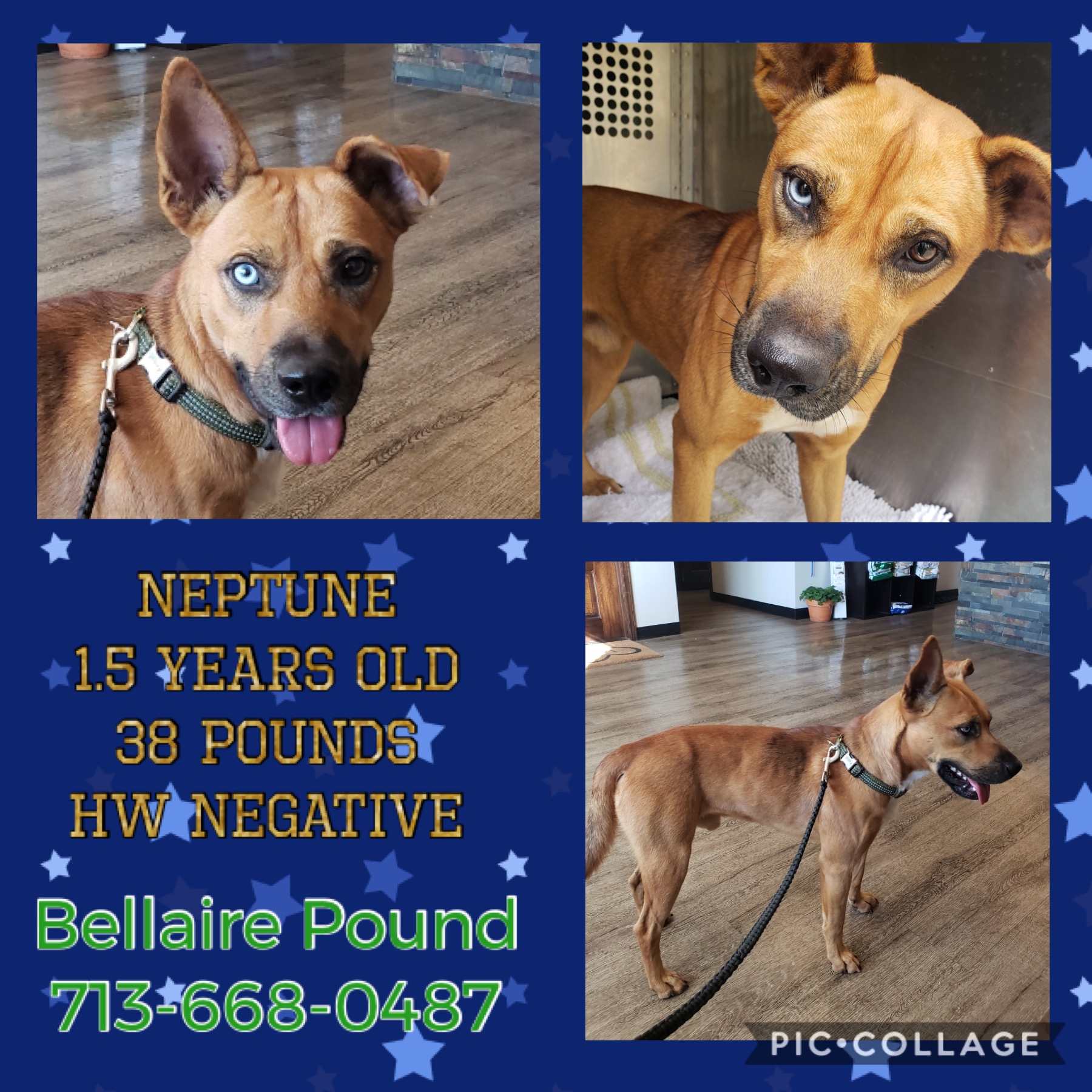 Neptune was accepted by a rescue group thanks to RPM (Rescued Pets Movement)! He leaves our pound tomorrow for his new life! 
** Guests may comment by entering name and email (email will not be displayed). Members, please log in to comment. **