A new organization, The Blue Hedge, has set out to show positive support for the Law Enforcement Community! Created by a Bellaire resident who is well known for multiple entrepreneurial business endeavors, humanitarian projects, and philanthropic ventures, the organization sets out to create a common ground throughout the United States for citizens and Law Enforcement Officers!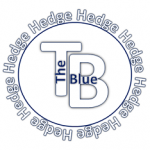 "As citizens, it's impossible for us to know what a day in the life of the Law Enforcement Community is like … both good and bad and everything in between … we simply are not walking the same path that they have been called to walk! The things they see, the decisions they have to make in split second timing, the protection they give us so that we can safely go about our day, we have no idea!" states Leah Freeman, creator of The Blue Hedge.
"There are many, many citizens that support the Law Enforcement Community, but barring any unforeseen tragedy in our life or human error on our part (ie: exceeding the speed limit etc.) the Law Enforcement Community will most likely not meet the majority of the citizens that are supportive of them!"
There's a gap … a disconnect, not by intention, but by the nature of the industry. The Blue Hedge creates a space where that gap can be filled, where that disconnect can be connected! It's inclusive of all no matter where you live in the United States as well as inclusive of all Law Enforcement Communities … local, state, and federal!
The Blue Hedge is a place where everything meets at the same intersection and in the same sphere:
Citizens can share their stories, gratitude, and words of encouragement for Law Enforcement Officers!
Law Enforcement Officers can share their stories and thoughts and happenings of their day and bring awareness to the fact that there are human beings behind the badge!
Family members can share what it's like to walk alongside their loved one in the Law Enforcement journey!
Freeman says "It's very simple to participate! Go to www.thebluehedge.com Submit your story, gratitude, thoughts etc. and The Blue Hedge posts it for you!"