Be careful when out shopping and make sure you are not being followed home. A man and a woman seen in a black Dodge Charger have targeted women in Bellaire, West Houston, and Fort Bend County.
KHOU reports that "the most recent incident happened Thursday around 1:15 p.m. in the 13000 block of Queensbury in the Memorial Area" when they attacked an 81 year old woman and stole her purse.
"Harris County Precinct 5 said the duo targets women in parking lots, follows them home and attacks them once they get out of their cars."
According to KHOU, "After the attack, the robber was caught on surveillance video at a nearby Walmart in the 2700 block of South Kirkwood. He was seen changing into a red hoodie sweatshirt and using the woman's credit cards that he stole. A woman with long black hair, dressed in a black sweater, gray tights and a white cap was seen with him."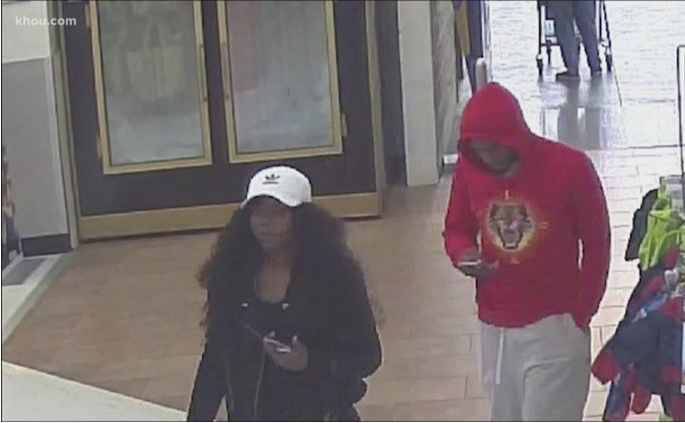 Photo: KHOU
"If you recognize these suspects or have any information that may help lead to an arrest and/or conviction, please contact Investigator L. Lizcano at 281-463-6666."
See the full story and video at khou.com.