City Offices Closed for Labor Day
From the City of Bellaire:
In recognition of the Labor Day Holiday, all City Offices including the Library and Recreation Center will be closed and there will be no solid waste service on Monday, September 7, 2020.
Please note the following changes to the solid waste pickup schedule: Area A, B, and E solid waste pickup will resume on Thursday, September 10, 2020 Area D limbs/brush pickup will resume on Monday, September 14, 2020.
For more information: Visit our Solid Waste and Recycling Collection Schedules page https://www.bellairetx.gov/1241/Solid-Waste-and-Recycling-Collection-Sch . Send an email to pw@bellairetx.gov Call Public Works at 713-662-8170.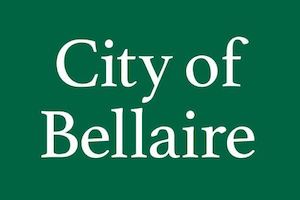 ** Guests may comment by entering name and email (email will not be displayed). Members, please log in to comment. **