Off-Season Pool Hours Start September 7
From the City of Bellaire:
Starting September 7, the Evergreen pool will be closed for the off season and BTSFAC will only be open for lap swimming. The therapy pool will remain open for use in the off season.
For more information and off season hours, please visit our aquatics page or call the Bellaire Recreation Center at 713-662-8280.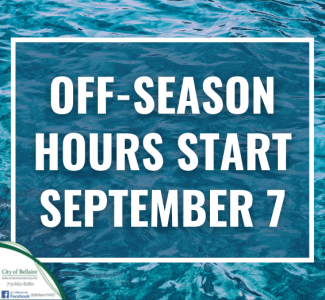 ** Guests may comment by entering name and email (email will not be displayed). Members, please log in to comment. **