Car stolen in Meyerland
Topic starter
January 4, 2021 1:57 pm
From the Meyerland Community Improvement Association:
Friday night, between 7:30 PM and 7:30 AM Saturday morning, a white, 2020, infinity QX50, with paper tags was stolen from the driveway in the 5000 block of Lymbar Dr.
Upon investigation it was learned the vehicle was left unsecured with the keys inside. There were several video surveillance cameras in the area but no one that we spoke to captured anything on their camera systems. Notices were left at the residences we were unable to make contact with to contact PCT 5 if their video surveillance systems captured anything.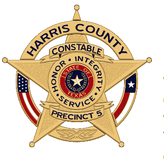 Left unlocked with the keys inside? Sounds like they wanted it to be stolen.
** Guests may comment by entering name and email (email will not be displayed). Members, please log in to comment. **