Police Extract Suspect From Resident's Garage Crawl Space
Topic starter
October 31, 2023 2:05 pm
From the Bellaire Police Department:
Today, at about 3:43 a.m. BPD Officers were on proactive patrol near Newcastle and Bissonnet when they found a suspicious vehicle parked in the 1100 block of Howard Lane. Officers observed a male, later identified as Jesus Perez, in the bed of a pickup wearing a construction vest. During a brief interaction, the suspect evaded officers on foot and began jumping fences. Ofc. Hintz observed the defendant make a distinct hand movement at his waistline that raised suspicions of the defendant being armed.
Responding officers from Bellaire, West U, and Houston Police Departments established a tight perimeter while coordinating two K9 units from HPD. During the initial search with K9, the defendant was tracked inside a backyard washroom attached to the garage. The defendant dug through the sheetrock into the ceiling and crawled into the access space above the garage. Lt. Clisham coordinated the evacuation of the family from the home to secure their safety.
Lt. Clisham then activated the Special Response Team. Bellaire FD utilized their FLIR camera system to detect the heat signature of the defendant in the garage ceiling. SRT officers, in coordination with HPD K9, initiated call-out procedures for the defendant, which ultimately led to pepper ball deployments into the attic crawl space, confirming the defendant's location. After additional commands, the defendant still refused to exit the crawl space. Tac Team members entered the attic crawl space and extracted the defendant from his hiding place and back to the ground floor.
During the subsequent investigation, the defendant is suspected of numerous car burglaries, including the theft of police gear and a firearm. The firearm was later recovered with assistance from Pct 1 Constable K9 unit in one of the adjacent backyards.
This entire response was a success only due to the collaborative efforts from all agencies and personnel involved, including Communications Officers, perimeter teams, cover teams, tac team members, off-duty officers coming in to assist, command staff, West University, Houston Police Department, and Harris County Constable Precinct 1.
Numerous criminal charges are pending against the defendant.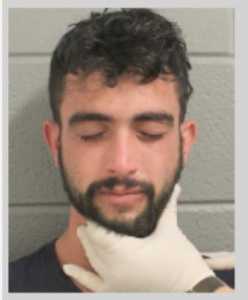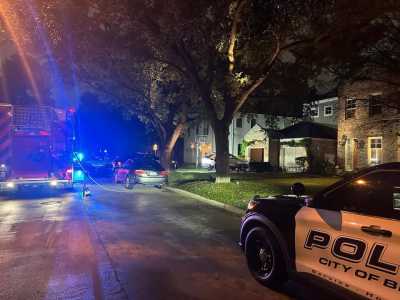 ** Guests may comment by entering name and email (email will not be displayed). Members, please log in to comment. **