West U Police Catch Fleeing Suspect
Topic starter
April 18, 2022 11:57 am
From West University Place Police Department:
Early this morning at approximately 2:26 am, a West U Officer observed a suspicious vehicle parked facing the wrong way in the 2900 block of Pittsburg. As the officer began to approach the vehicle, the suspect drove off at a high rate of speed in attempt to flee the area. The officer initiated a pursuit on the vehicle which traveled throughout the Houston area. The pursuit ended once the suspects' vehicle sustained major mechanical issues and became disabled. A high-risk traffic stop was conducted on the vehicle, but the suspect refused officers verbal commands and was confrontational.
Ultimately, the suspect did exited the vehicle and with the assistance of Bellaire Police Department and Houston Police Department the suspect, Alexander Moore, was taken into custody and charged with evading.
The suspect does have criminal history for DWI (x2), Evading (x2), Violation of Bond/ Protective Order (x3), Assault Family Member (x2), Assault-Bodily Injury, Possession of Marijuana, Trespass Property/Building, and Resisting Arrest.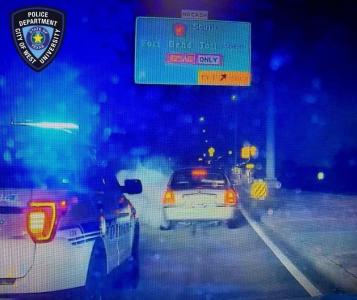 ** Guests may comment by entering name and email (email will not be displayed). Members, please log in to comment. **