West U Police Need Help Identifying Suspect
Topic starter
August 31, 2022 2:41 pm
From the West University Place Police Department:
Can you help identify this individual?
The West University Place PD is requesting the public's assistance in identifying this suspect in connection to multiple thefts in the area. The suspect is known to frequent the 4000 block of Bellaire Blvd. and historically wears an Astro's hat. If you recognize this individual, or if you have any information, please contact WUPD Detectives at 713-668-0330 or email us at crimes@westutx.gov.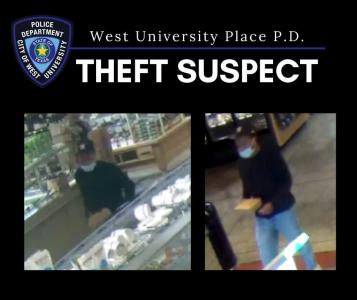 ** Guests may comment by entering name and email (email will not be displayed). Members, please log in to comment. **