West U Virtual Gate Alerts Police to Stolen Vehicle
Topic starter
October 1, 2021 10:05 am
From the West University Place Police Department:
In the early morning hours of 9/13/21, the Virtual Gate Camera System alerted police to a stolen vehicle traveling in the 2900 block of W. Holcombe.
WUPD arrived in the area and located the vehicle traveling northbound on Buffalo Speedway. The operator of the vehicle began to make quick maneuvers in attempt to elude police. Once the operator of the stolen vehicle gained some distance from police, the suspect stopped and exited the vehicle, then fled on foot.
A perimeter was quickly set with the assistance of Southside Place Police Department and Bellaire Police Department. In addition, a Houston K-9 Unit was called to the scene and a search for the suspect was conducted. After approximately a minute of searching, the K-9 Unit alerted officers to the suspects location. The suspect immediately surrendered to police and was subsequently taken into custody without incident.
The suspect, Richard Gruver, was charged with Unauthorized Use of Motor Vehicle. The suspect does have extensive criminal history to include the following:
Possession of Controlled Substance (X7)
Evading
Burglary of Habitation
Unauthorized Used of Motor Vehicle
Possession of Marijuana (x2)
Theft (X5)
Assault with Bodily Injury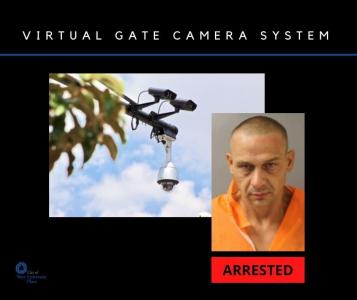 ** Guests may comment by entering name and email (email will not be displayed). Members, please log in to comment. **