Topic starter
September 10, 2022 2:37 pm
From Friends of the Bellaire Pound:
FOUND 9/9/22: FEMALE TOY YORKIE @ BELLAIRE POUND!
This itty bitty teeny tiny toy precious little Yorkie was just rescued from getting hit by a car by a FOX 26 Houston cameraman on Jessamine in Bellaire! Thank you Fox 26 for saving her!!!! She has no collar or chip and is in TERRIBLE condition…matted, in heat, filthy. She's currently getting treats and snuggles by everyone at the Bellaire Police Department station.
If this is your dog ONLY - call BPD at 713-668-0487 with PROOF of ownership. Please do not utilize this number unless you are the owner! For other inquiries about this pup, e-mail friendsofbellairepound@gmail.com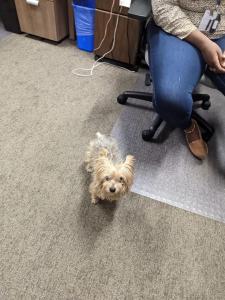 All cleaned up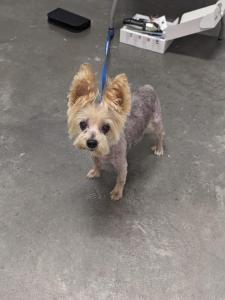 ** Guests may comment by entering name and email (email will not be displayed). Members, please log in to comment. **