Bellaire offers "No Spray Request" for mosquitos
The City of Bellaire offers a "No Spray Request" for its citizens who do not want mosquito spraying to occur near their home. Just fill out the online "No Spray Request Form" or contact the Parks, Recreation and Facilities Department to request the "No Spray Request" form.  If you have questions about the mosquito spray schedule, contact the Parks Superintendent by phone at 713-662-8285 or 713-662-8280.
The Mosquito Control Program uses environmentally friendly fog to control mosquito populations in Bellaire. Spraying in Bellaire beings when Harris County Mosquito Control begins to spray. Typically this begins in May and lasts until October. The City may spray earlier or later to reduce mosquito populations. 
The spraying occurs weekly as follows: Tuesday nights after 10:00 pm all areas inside and outside Loop 610 
The spraying cycle can be adjusted due to weather or other conditions.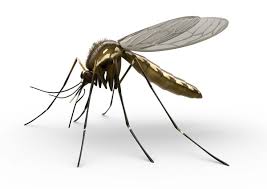 ** Guests may comment by entering name and email (email will not be displayed). Members, please log in to comment. **