City of Bellaire Offers Microchipping
Topic starter
February 15, 2023 5:16 pm
New service from the City of Bellaire:
NEW! We now offer microchipping daily during our regular business hours by appointment only.  Microchips are a permanent way to identify a pet and are vital in reuniting a lost pet with its family. Microchips can reunite families long after a collar or tag may fall off or be removed, sometimes reuniting missing pets years later and several states away!
Complete the Microchip Request Form to schedule your appointment at the Bellaire Police Department.  We strongly recommend you bathe your pet prior to your appointment, as bathing after microchip insertion can affect healing on the injection site. You may be asked to help restrain your pet while microchipping. 
Microchips cost  $20.00 per pet (cash only, exact change)
Available Monday- Friday 10 am -3 pm 
Appointment must be scheduled and confirmed, no walk ups please
Questions? @bellairepolice.com">bellaireaco@bellairepolice.com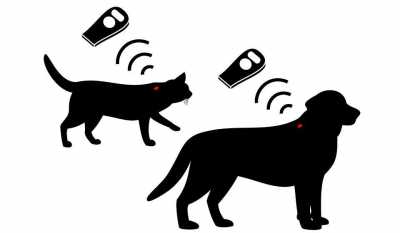 February 21, 2023 8:12 pm
Please let all pet owners getting microchiped (hurray) that they need to register with the microchipping company. So many pet owners think that microchipping is all they need to do. The human must register the chip number and multiple phone numbers and pay a fee. The chip reader only registers a number. When the person with a chip scanner calls the chip company, if they have paid the chip company will call the phone numbers on file.
February 22, 2023 5:46 am
Registration on the microchip site was challenging. It appears that the original vendor has been acquired or merged and several redirects later you might face slow website performance as I did. It took 2 days of persistence.
February 22, 2023 2:16 pm
Our dogs are registered with AKC Reunite. We paid a one time fee and they send an email every year to make sure all our information is up to date. They will also send out an alert to other registered users if your dog is lost. 
** Guests may comment by entering name and email (email will not be displayed). Members, please log in to comment. **