You can report concerns online
Did you know Bellaire has an online Resident Request Center? 
The Resident Request Center is another means to communicate non-emergency service requests with the city.
All requests are automatically routed to the appropriate city department to handle. Requests are prioritized based on the level of urgency relating to citizen health, safety and welfare. Requests are categorized as critical, urgent, normal or low. Supervisors ensure that all requests are fulfilled in a timely manner based on assigned priority level.
Check out the Resident Request Center here.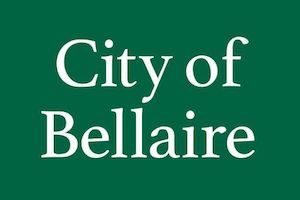 ** Guests may comment by entering name and email (email will not be displayed). Members, please log in to comment. **