There are new benefits to online utility billing
From the City of Bellaire:
New! You can now access your twelve most recent utility bills online.  
https://bellairetx.gov/viewbills
New! You can now register for e-bills online. No more paper bills! 
The City offers two recurring electronic payment options:
If you prefer to pay your bill by check, you can drop it in the mail, in the Utility Billing drop box, or visit our Customer Service lobby in Bellaire City Hall located at 7008 South Rice Ave. in Bellaire.
You are encouraged to unlock the most powerful aspect of the Resident Utility Portal (powered by AquaHawk) by enabling leak alerts!  You can save water and money by catching leaks early with a simple automatic notification to inform you of unusual water usage in your home. Registering for the portal is just the first step. You must enable the leak alerts feature to receive the notices.
https://www.bellairetx.gov/1613/Resident-Utility-Portal
Please call Bellaire Utility Billing Customer Service for more information 713-662-8253.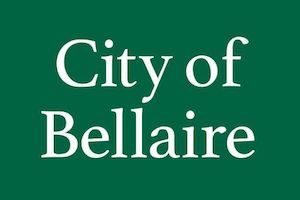 ** Guests may comment by entering name and email (email will not be displayed). Members, please log in to comment. **