Announcement from David Montalvo:
I have lived in Bellaire for 16 years. I graduated with a Bachelor's degree in Computer Information Systems from the University of Houston, and I am back pursuing a Master's degree in Engineering Technology Network Communications.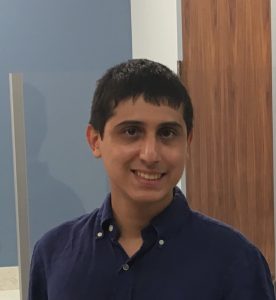 Working on group projects in college has made me realize how important communication is amongst your teammates and how feedback from others outside your group can improve your performance.  I decided to run for Bellaire city council to show that you can make a difference in civics at an early age. I learned about council meetings in my last year as an undergrad and started attending them to be more informed of the community. I never knew so much goes on in my local government.
My top issues would be:
Lower property taxes
Maintaining our parks
Government transparency
Council outreach to the public
Volunteer opportunities for citizens
My school experience can help me navigate the workings of city council, staff, and residents. I want Bellaire to focus on matters that benefit our residents. I will make sure that spending is under control, and prioritize the right projects that reach our desk.
The actions of the council reflect our city as a whole. I want our residents to know that we are here to listen to their questions and concerns. Bellaire should keep its identity as the City of Homes. I look forward to your vote this November.