From the City of Bellaire:
For a limited time, Bellaire residents can dispose of residential Household Hazardous Waste at a City of Houston facility with a voucher.  The City of Bellaire received a Solid Waste Management Grant from H-GAC and TCEQ to implement a Household Hazardous Waste (HHW) Voucher program with the City of Houston.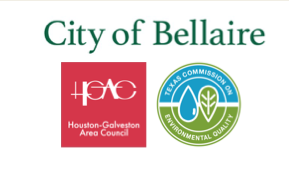 Vouchers are available at Bellaire City Hall and distributed on a first-come-first-served basis.  Proof of Bellaire residency is required.  Supplies are limited, one per household. Please contact Bellaire City Hall, during regular business hours, for more information.
Bellaire City Hall, 7008 South Rice Avenue – 713-662-8222
pw@bellairetx.gov
Bellaire Household Hazardous Waste Brochure and Program Details