Water Main Repair - October 7
From the City of Bellaire:
A major water main break repair near Bellaire Boulevard and Chimney Rock will begin October 7 at 6:00 pm.  Water service will be cut off around 9:00 pm in the affected area until the repair is complete.  A traffic lane may be closed to accommodate the repairs.   Questions? Please contact Bellaire Public Works at 713-662-8170 during normal business hours.
Click on the link for an image of the affected area:  Water Main Repair Bellaire Boulevard & Chimney Rock Affected Area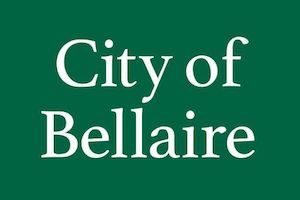 ** Guests may comment by entering name and email (email will not be displayed). Members, please log in to comment. **