Found Male Lhasa Apso
From Friends of the Bellaire Pound:
FOUND 11/12: MALE LHASA APSO "BINGO" @ BELLAIRE POUND! This white and black male Lhasa Apso was found Friday 11/12 just north of Betsy's on Newcastle. He is super friendly but entirely unkept and resembles a mop more than a pup! He has no tags, collar or chip. He is now in the Bellaire Pound, which is not helping his grooming situation. We have named him "BINGO" - thanks for the suggestions! If this is your dog, call the Bellaire Police Department at 713-668-0487. You will be required to show officers PROOF of ownership including photos and vet records to claim this dog. Rescue group already secured if no owner is located, and he will be available for local adoption.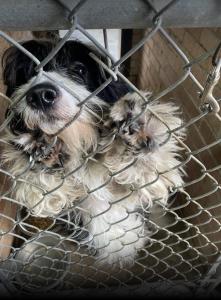 Update fro FOBP:
From drab to fab! 🌟 Sweet Bingo, aka Mop, aka Chauncie, is SAFE with Houston Pets Alive! He is in a loving foster and has already been groomed! Look at his precious eyes, we couldn't see them before. He is feeling much better now. His foster told us he is running and rolling around everywhere, imagine how good it must feel. ❤️
If you are interested in adopting "Chauncie", please fill out an application:
https://www.houstonpetsalive.org
He will be ready for adoption soon!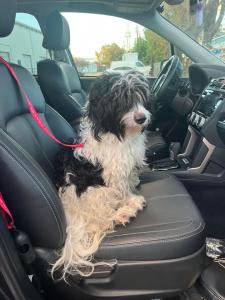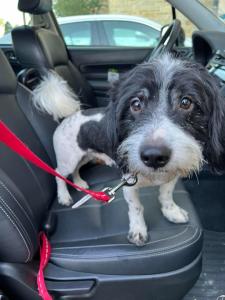 ** Guests may comment by entering name and email (email will not be displayed). Members, please log in to comment. **