West U Virtual Gate Leads to Arrest
Topic starter
August 25, 2021 4:06 pm
From West University Place Police Department
Early this morning at 3:20 a.m., West U Officers received an alert from the Virtual Gate System regarding a stolen vehicle traveling in the 3700 block of Bellaire. Officers located the vehicle and conducted a high risk stop and the two occupants were detained without incident. After conducting an investigation, the driver who was identified as Jeffrey Anyanwu was found to be in possession of a handgun and narcotics. The driver was arrested and charged with Unlawful Carry of a Weapon. The passenger of the vehicle, Joseph Hamilton, was arrested on an outstanding felony warrant in connection to the stolen vehicle the suspects were in.
Jeffrey Anyanwu criminal record includes:
• Felony Possession of Firearm (x2)
• Possession of Narcotics (x3)
• Evading with a vehicle
• Unlawful Carry of Weapon
• Possession of Marijuana (x5)
• Driving while License Suspended
• Forgery
• Failed to Stop and Give Information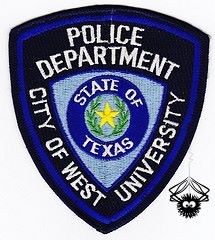 Can we do this in Bellaire? 
Topic starter
August 25, 2021 6:50 pm
** Guests may comment by entering name and email (email will not be displayed). Members, please log in to comment. **