Found 10/8: Bonded Brindle Pair @ Bellaire Pound
Thank you to the neighbors who got these dogs to safety with BPD! This male + female bonded Brindle pair were found Tuesday 10/8 at the '401 off Ferris Street. Neighbors report they are sweet dogs and clearly very hungry. They do not have collars or chips, and the male is not neutered. They are now at the Bellaire Pound on a 72-hour stray hold. Please call Officer Perez of the Bellaire Police Department at 713-668-0487 if you are their owners, know who they belong to, or would like to meet them for potential ADOPTION once their stray hold has expired! Thank you, neighbors, for the team effort!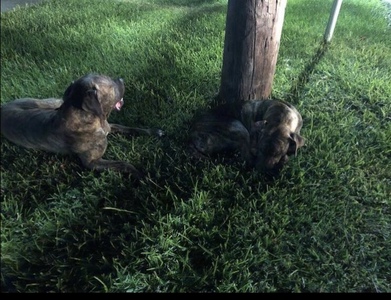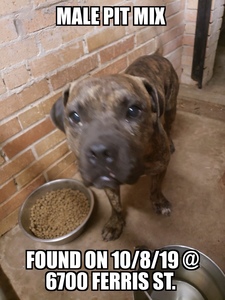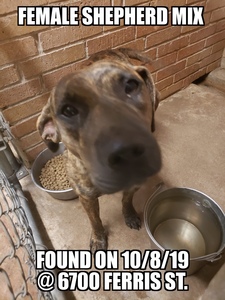 Bellaire's Brindles 'Guinevere' & 'Lancelot' are looking for adoption/foster or a rescue group! They have had their first checkup and did well at the vet. They are both between 1 - 1.5 years old. Guinevere is 45 pounds and HW-, while her partner Lancelot is 57 pounds and unfortunately HW+. This is entirely curable with an injectable medicine, and the we could help raise funds for his treatment. Rescues have mentioned interest but they need a foster secured FIRST. SPCA will likely accept Guinevere but not Lancelot due to HW, but we would like to keep them together if possible so are hoping to find something for them quickly! Adoption is also available, please call BPD (Officer Perez) at 713-668-0487 to meet them. Breed is not known...ideas have been mixes of Plott Hound, shepherd, mastiff, pit, or lab.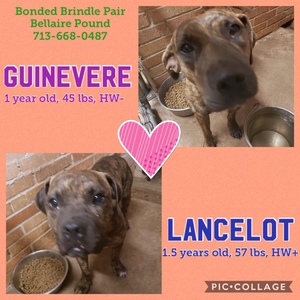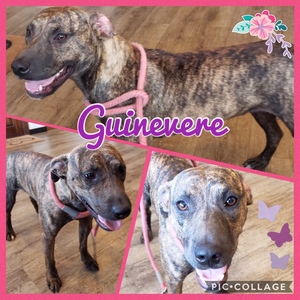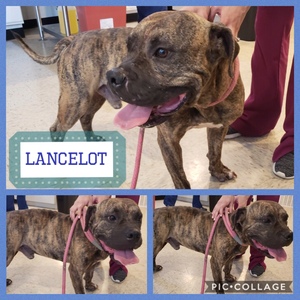 ** Guests may comment by entering name and email (email will not be displayed). Members, please log in to comment. **