Topic starter
October 27, 2022 5:09 pm
From Friends of the Bellaire Pound:
FOUND 10/27/22: HUGE MALE CHOC LAB/SHEPHERD @ BELLAIRE POUND!
This friendly behemoth was found today on the 5100 block of Locust in Bellaire. He has no tag or collar and is being scanned again for chip. He is now in the Bellaire Pound.
If this is your big boy, please call the Bellaire Police Department at 713-668-0487 with PROOF of ownership including photos and vet records to claim!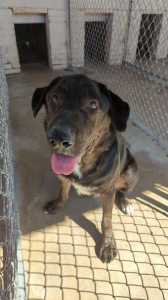 ** Guests may comment by entering name and email (email will not be displayed). Members, please log in to comment. **