The next Assistant City Manager for the City of Bellaire is Paula Ryan. She comes to Bellaire with a strong reputation as a leader in her field of human resources and city management, bringing with her 20 years' experience in local government. Paula Ryan has served as Assistant City Manager in Fulshear, Texas, and Hudson, Ohio. Before that she was the Human Resources Director in Hudson.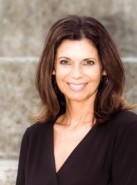 "Paula's background, personality, and intelligence make her a great fit. As the title implies, she will have broad responsibilities over the organization." said City Manager Paul Hofmann. "Her proven experience and passion for local government demonstrate the qualities that will help us continue to focus and lead the City of Bellaire organization forward."
Ryan stated, "I look forward to joining the professional team at the City of Bellaire, and being involved in this great community. It's an honor to be part of the City at such an exciting time and to help lead our extraordinary organization to continued success."
Ryan holds a Master of Arts in Organizational Management from the University of Phoenix and a Bachelor of Arts from The University of Akron. She is a member of various city management and human resource management associations including the Texas City Management Association and the Society for Human Resource Management.
Paula Ryan will begin with the City of Bellaire on September 28, 2018.