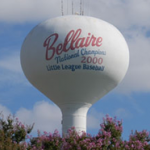 @bellaireconnect
active 2 hours, 13 minutes ago
If you would like to add a photo to your account, click on My Account at the top right of the website and then in your account details, click Profile and then Change Profile Photo.
View
Mayor Friedberg's latest blog post details the steps necessary to hold a Special Election dealing with sidewalks.

A group of Bellaire citizens turned in a petition to City Council calling for "three charter […]

Hmmm they are pretty much trying to make it impossible for anyone to have a sidewalk. I voted for sidewalks in 2016 and was very happy that Bellaire would be adding more sidewalks. And no I was not "tricked" into it. To have a special election at a cost of 50K to prevent the city from adding sidewalks is absurd, especially when council already ended the project because of all the complaining.

It's telling that they won't publicly share this petition, even on their own website. Makes me wonder if they informed people a significant cost would be incurred to the city to hold such an election–and worse, that it's on the false premise the city "isn't listening" after the city removed most of the sidewalk projects.