Announcement from Andréa Ehlers:
Candidate for Bellaire City Council
Position No. 5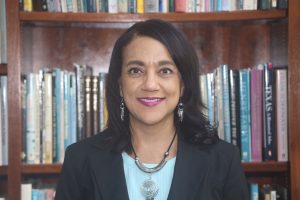 Andréa Ehlers, a 32 year resident of the City of Bellaire, is running for Bellaire City Council, Position No. 5.  A Human Resources Systems Information Technology professional, Andréa has a B.A. Managerial Studies and a B.A in English from Rice University as well as an MBA from the University of St. Thomas.  She also holds a number of industry certifications including SPHR, SHRM-SCP, and PMP.  She is also a member of SHRM, PMI, and HHRMA.  Career Highlights include implementation of a full suite of SAP on premise and SuccessFactors cloud software for the 30,000+ employees of the Houston Independent School District.  Andréa is a strategic thinker, a skilled negotiator, and a budget manager.
Andréa has been loyal to the Bellaire community.  She has served for years as a volunteer and Board member of the Friends of the Bellaire Library, currently serving as President.  When her children were growing up in Bellaire, you could always find Andréa volunteering at their schools, from Room Mother to PTO, as well as Team Mom for their sports and other teams.  She has volunteered for "Trunk or Treat", sponsored by the Bellaire Optimists Club.  
Andréa has also been a small business owner in Bellaire, along with her sister.  She owned the small pink building on S. Rice Avenue at Bissonnet that is now a sewing center.   Their daycare center, Bottles and Bibs,later expanded and renamed "Kaleidoscope Kids", cared for many Bellaire babies & children who are now adults, some with families of their own.  
Andréa is running for City Council because she believes there has been a shift in priorities that has left the city focused on spending as opposed to enabling planned initiatives through judicious financial management.  As a city council member, Andréa would focus on:
•
Financial Wellness/Fiscally Responsible Budgeting
•
Bringing Back the "City of Homes" Branding
•
Transparency of City Government Activity
•
Support for Local Businesses
Andréa will use her corporate experience as well as her experience serving on a number of boards, such as the Rice Alumni Board, to make Bellaire fiscally sound and enable financially achievable short and long range planning.  An example of her ability to rally people around common goals is one of Andréa's major contributions to Rice – setting up a foundation called RICE-TMS, which raised almost $1 million dollars for scholarships for outstanding minority students during a time when colleges and universities in Texas could not provide preferential scholarships due to Hopwood vs. Texas litigation. (https://news.rice.edu/2002/04/25/dollars-for-scholars-rice-tms-scholarships-help-merit-minority-students-interest-in-rice/)  In 2003, the Association of Rice Alumni Board recognized Andréa for this achievement, along with others involved, during its annual Laureates Awards Program. (https://issuu.com/riceuniversity/docs/rice_summer_2003).  Andréa also was one of 3 primary financial backers for a highly acclaimed documentary created for the 100th Anniversary of Rice University called "Young, Gifted and Black." (https://vimeo.com/114408634)  She was recently recognized for all of her contributions to Rice when her fellow alumni awarded her the "Outstanding Achievement in Service and Contributions to the University" award in 2016. (https://news.rice.edu/2016/10/03/6-honored-at-blueprint-for-excellence-gala/).
Andréa has been married to Chris Ehlers for 31 years.  They have two children, Karl, a recent graduate of Worcester Polytechnic Institute and a former BattleBots participant, and Charlotte, who is completing her last year at Tulane University.