They Little Yellow House at Evelyn's Park is back open for business as Betsy's, an Adair Concepts restaurant.
The operators are siblings Nick Adair and Katie Adair Barnhart who grew up in Bellaire and whose parents live near the park.
The Chronicle gives a First Look at the new concept along with photos of some of the food on the menu. See the article here.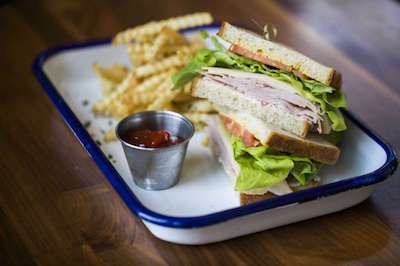 Photo: Marie D. De Jesús, Houston Chronicle Staff Photographer
Visit Betsy's website and see the menu here.
Betsy's Hours:
Monday – Friday | 7 am – 8 pm
Saturday | 8 am – 8 pm
Sunday | 8 am – 8 pm