Bellaire resident Samir Mehta is not one to sit idle and helpless during a tragedy. In the aftermath of Hurricane Katrina, he and his fellow F3 Houston men's fitness group members organized to help dozens of friends and strangers clean out their destroyed homes. This time, quarantined at home, Samir quickly realized that he could help by having catered meals sent to frontline healthcare workers taking care of Covid-19 patients. After delivering the first couple of meals with friends on his own, he aimed bigger and enlisted the help of fellow Bellaire residents Jennifer Cross and Kristi Coffey to help set up a Give InKind website. Modeled after a similar site for Chicago healthcare workers, the Meals for Houston Area Covid-19 Healthcare Workers Give InKind site allows anyone to sign up to have catered meals delivered to a designated hospital. Even better, it allows you to choose a local restaurant to cater the meal, so this not only helps area frontline healthcare workers, but our local restaurants and delivery drivers too.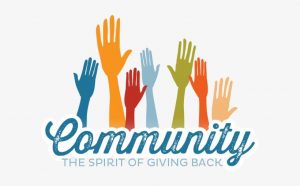 Jennifer began creating the Houston-version of the Give InKind pages and worked with Memorial Hermann Medical Center administration to discuss delivery protocol and add them as the initiative's first hospital recipient. Samir also created a Facebook group page, Meals for Houston Area Healthcare Workers to get the word out and to serve as a site for area restaurants to post about discounted rates they're applying to catered meals using this program. Applying her experience as a local restaurant owner of The '401 Table and Tap and background in marketing, Kristi created a Restaurant Tips sheet for a smooth prep and delivery process, as well as marketing logos and tags for any restaurant to use on their marketing sites and delivery packages, all of which can be found on the Facebook group page.
If you build a user-friendly website platform, the #HoustonStrong people will come! Since the launch of the initiative on March 30th, over 1800 meals have been donated to essential frontline healthcare workers! The list of hospitals who are recipients of the meals has now grown to 9 and includes the following: Texas Medical Center locations of Ben Taub, Houston Methodist, MD Anderson, Memorial Hermann, Texas Children's, and St. Luke's, as well as Memorial Hermann Greater Heights, Memorial Hermann Memorial City, and St. Luke's Sugar Land.  Site organizers have coordinated with the respective administrations of each participating hospital to form a list of delivery protocols and contacts to ensure the safety of both the delivery drivers and the hospital staff. Uptown Sushi, Tapester's Grill, Firehouse Subs, and The '401 are just a few of the local restaurants that have developed discounted meal packages specifically for this program and to fit with a variety of donor budgets. It's one small gesture of support we can show healthcare workers, while also supporting our amazing Houston restaurants! It also is a simple way to give– Donors claim a meal at any of the 9 Hospitals on the Give InKind website, and then pick their favorite local restaurant to deliver the meal! Donors share the details of the location, meal slot, and their payment details over the phone with their chosen restaurant, and the restaurant will deliver the food based on the protocol outlined by the specific hospital. Restaurant delivery drivers will handle the delivery of all food, so donors may still remain in their homes during this time.
You'll be feeding some very thankful frontline healthcare workers! The strength and endurance of our frontline healthcare heroes is needed now more than ever, and we plan to meet their needs with a heightened urgency over the upcoming weeks. We are asking for the community to help us spread the word so that no meal slot goes unclaimed. Thank you for opening your hearts and wallets!
Meals For Houston Healthcare Workers Give InKind Website Sign-Up Link: https://create.giveinkind.com/meals-for-houston/
Facebook Group: Meals for Houston Area Healthcare Workers
CONTACT: Samir Mehta at: samirsmehta@gmail.com